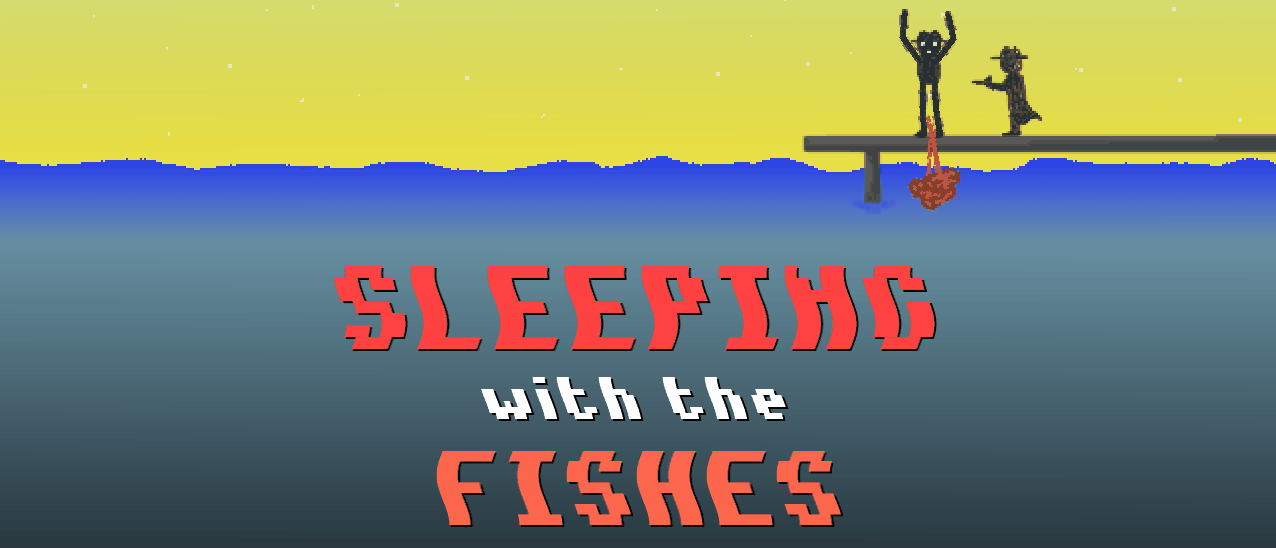 Sleeping with the Fishes
A downloadable game for Windows
Free yourself from the shackles, and make it up to the surface for a breath of fresh air :)
Game created for the Mini Jam 33: Underwater Game Jam, July 2019.

Tips:
- Left/A and Right/D to move around; ESC to quit.
- Grab the purple plastic bag!
- The more air in the bag, the more buoyant you are.
- Be careful not to over fill the bag, as it will burst.
- If the bag burst, grab another plastic bag!
- Find sharp items to free yourself.

Hope you don't sleep with the fishes tonight, enjoy the mini game! :)
All resources are created by myself, except for the sounds and music which are obtained from FreeSounds.org through the Creative Common License 0. "Resources.txt" containing full list of resources, is included in downloadable zip folder.
Install instructions
Unzip all the contents of the zip file into a folder; "Sleeping_with_the_Fishes_v1.0_win64.zip" for Windows 64 bit, or "Sleeping_with_the_Fishes_v1.0_win32.zip" for Windows 32 bit.
Run the executable, no installation needed; "SleepingWithTheFishes_Win64.exe" for Windows 64 bit, or "SleepingWithTheFishes_Win32.exe" for Windows 32 bit.
Enjoy! :)
Download